Lyons Compensation Lawyers - for all Queenslanders
With more than 30 years of legal experience, Joe Lyons of Lyons Compensation Lawyers has helped thousands of injured people navigate the often complex and sometimes difficult task of making a personal injury claim.
Admitted since 1986, he has practised exclusively in the area of personal injury for the last 20 years making him one of Brisbane's most experienced compensation lawyers.
We Practice Exclusively in Personal Injury Claims in Queensland
Joe has handled hundreds of workers compensation claims, car accident claims and has helped his clients with claims against all of the major CTP insurance companies in Queensland. He is experienced with all types of compensation claims including injuries at schools, slips and falls in shopping centres, bicycle claims, stress claims, TPD claims and injuries involving quad bikes and car park accidents.
As his client, you are more than just a number. You will never be asked to pay for our fees or outlays for expenses we pay on your behalf – ever. We will not ask you to enter into a litigation loan unlike some other firms because those lenders often add high fees and interest to the cost of your claim. As a 100% no win no fee compensation lawyer Joe's aim is to ease his client's emotional and financial burden in making a claim. He gives his clients more of their settlement than the big firms – generally 25% to 50% more.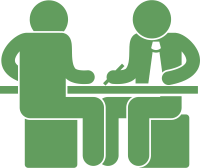 Obligation-free initial consultation to assess your case confidentially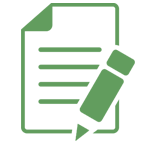 Claim assessment process where we will explain all of the options available to you
We can come to you – if you can't make it into the office we're more than happy to come to you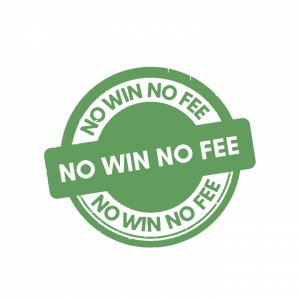 No Win No Fee arrangement
Get Help from Compensation Lawyers with Experience, Respect and Understanding
Your time is important. Don't be treated like a number and shuffled about between different lawyers or paralegal staff. At Lyons Compensation Lawyers making you, our client, our priority means that you'll never be left in the dark about what is happening with your claim.
Being injured you have already gone through a traumatic situation. We understand that you need to be able to express how the circumstances have affected your life in a safe and supportive environment. We take extra care to ensure that our clients know they are being heard.
No two claims are the same. Having acted for thousands of injured men, women and children over his career, Joe understands the importance of individual attention to each client. Your particular circumstances and your concerns need to be aired and we assist you to do that in a way that supports you and progresses your claim.
It is our job to listen and after hearing from you in detail, we can provide you with the best advice possible.
"Clients are often dealing with emotional and life changing situations. The Lawyers at Lyons Compensation Lawyers are very
experienced in their area of law, placing them in the best possible position to provide advice on the range of issues related to your
personal circumstances." Joe Lyons – Legal Practitioner Director
Let Your Voice Be Heard - How We Can Help You
You may be intimidated or nervous about making a claim. Our understanding and respect for you at this challenging time will make the entire process less daunting. For non biased, personal advice on your situation from experienced, compensation lawyers in Brisbane, speak to Lyons Compensation Lawyers.
Find out where you stand – get your FREE case appraisal