Experienced Workers Compensation Lawyers Who Assist You with Your Queensland Claim
It doesn't cost you anything to know where you stand
If you have suffered a physical or psychological injury in the execution of your employment in Queensland, you are eligible to lodge a Workers Compensation claim in this State with or without assistance from workers compensation lawyers. But with the help of Brisbane based Lyons Compensation Lawyers the process won't be as daunting. 
If your injury is the result of negligent actions of your employer or another employee, there are legal avenues you can explore for personal injury compensation under common law. Even if your injury is the result of non negligent action, you are still entitled to claim for certain benefits under the Workers Compensation regulations. 
This process can be very complex and at times overwhelming to conquer on your own. While focus is put heavily on the responsibilities of injured workers, you also have rights under legislation that are there to protect you and assist you in this difficult time.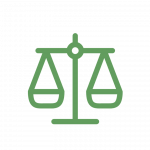 Why Choose Us - Understanding, Respect, Experience
Lyons Compensation Lawyers understands the path you have been set upon, and is here for you to navigate the journey on your behalf.
When guiding you through your workers compensation claim, Lyons Compensation Lawyers will take the utmost care in ensuring you are well prepared.
At Lyons Compensation Lawyers your case will be understood on a personal level. We will never split parts of your workers compensation damages claim between different lawyers in the process of achieving a final resolution. Our principal lawyer Joe has his finger on the pulse of all legal claims and remains personally involved throughout the claim. This allows you to rest in the knowledge that no aspect of your claim will be missed.
For more information on this type of claim and what we offer, please read our Frequently Asked Questions section below. Or to get started, contact us today for your FREE claim assessment with our experienced Queensland based workers compensation lawyers.
It doesn't cost you anything to know where you stand
Are There Costs Involved with a No Win No Fee Workers Compensation Lawyer ?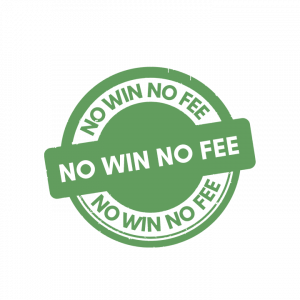 It costs you nothing to lodge a workers compensation claim with your employer and as a no win no fee workers compensation lawyer we promise you will not pay any legal costs to us in order to make a claim until your claim is resolved. 
You may have to pay initial medical costs, which, once your claim is accepted are eligible to be reimbursed.
We are very aware that the thought of launching legal action is fraught with concerns over costs. We can assure you that Lyons Compensation Lawyers will fight for your compensation with no immediate cost to you and unlike some other firms, we will never ask you to take on the liability of a litigation loan – ever.
All Work Injury Claims Handled on a No Win No Fee Basis - Our Costs are Lower
We operate on a "no win, no fee" basis. This means that if your case is unsuccessful you are not left with a financial burden for the work we have done for you on your claim. In some cases, you may have a liability to pay the other party's legal costs (if for example, you were to lose your case after a trial). We understand this can be a concern for our clients which is why we will be honest with you from the start about your chances of success.
There is no time wasting with Lyons Lawyers – an experienced compensation lawyer will consider your case in detail at the start and advise you on the strengths and weaknesses of your case. You will not have to wait until a settlement conference or trial for us to make an assessment of the merits of your claim. If after initial investigations we advise you against making a claim, you will not be charged by us for the work we have done.
Contact us today for your FREE claim assessment with our experienced Queensland based workers compensation lawyers.
It doesn't cost you anything to know where you stand
Frequently Asked Questions
It doesn't cost you anything to know where you stand