How Do I Know if I Have a Valid Compensation Claim in Queensland?
It doesn't cost you anything to know where you stand
Are you wondering if you or someone you know might have a valid compensation claim for a personal injury suffered in Queensland? If you or someone you know has suffered a personal injury while going about your day to day life then you may be entitled to compensation. This might have been from a slip and fall in a shopping centre, an incident at a public park or in a playground or falling down stairs at a function centre.
It is unfortunate that serious injuries do occur and often the effects are far reaching. Brisbane based Lyons Compensation Lawyers understands the impact of personal injuries and understand the complex legal route that needs to be travelled to ensure you are fully compensated for any damages you have sustained.
Why Choose Us? Respect, Experience and Understanding
We want our clients to feel safe and secure in the knowledge that once a claim has been lodged, our firm will support you throughout the entire process. 
Our boutique style approach allows us to be proactively involved in every case. Unlike larger firms, at Lyons Compensation Lawyers your case will be understood on a personal level. Once you are appointed a lawyer, that relationship will continue until your claim is finalised. We don't believe in dissecting claims by handing off bits and pieces to various employees, only to have to reassemble the claim as a resolution approaches. We believe in a whole claim approach. The work completed on your claim is done by the lawyer you have been appointed. This ensures that nothing has been missed. 
It doesn't cost you anything to know where you stand
Why Is Lyons Compensation Lawyers No Win No Fee ?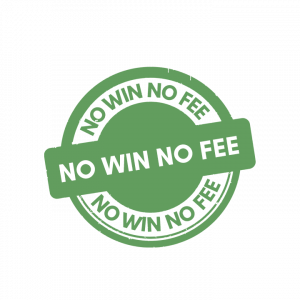 At Lyons Compensation Lawyers, we have seen too many times the damage that is caused by excessive litigations costs. Justice does not come cheap, but that should not mean justice is unavailable or that it should cost a disproportionate amount.
This is why we operate on a "No Win, No Fee" structure. We don't want you left holding the bill for a claim that has been unsuccessful. More importantly, this ensures honesty when making an assessment of your legal position. We will never lead you to believe you have a chance of being compensated if your claim is not merit based, and could ultimately fail. Once we have signed you as a client, you can relax in the knowledge that we have assessed your claim as having legal potential.
Frequently Asked Questions
It doesn't cost you anything to know where you stand