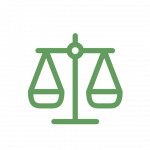 If you have been injured or suffered an illness, and are considering making a legal claim for compensation in Queensland, choosing a compensation lawyer can seem like a daunting decision.
You may have had friends with bad experiences with their lawyer. You might be concerned that you will not get the compensation you are entitled to receive. At Lyons Compensation Lawyers we know how important it is that you find the right lawyer to represent YOU.
An experienced, understanding, personal injury lawyer who respects your experience, your time and who listens to YOU can make the claim process a lot less stressful. 
Here are 10 questions we recommend you ask any compensation lawyer in Queensland before deciding who will represent you in your claim.
It doesn't cost you anything to know where you stand