Deciding whether to engage a car accident claim lawyer is a very important decision. If you have suffered a serious injury it is important to have expert legal advice and representation to give you the best chances of success.
For people injured in or around Brisbane, Lyons Compensation Lawyers is ready to help you fight for the compensation you deserve.
The laws that govern motor vehicle accidents in Queensland help injured people get back on their feet. However, these same laws can be very difficult to understand and apply in a real-world context. Therefore, expert legal representation is a must to make sure your rights are upheld.
Seeking legal advice with Lyons Compensation Lawyers means your claim will be thoroughly assessed. Our no-win, no-fee commitment guarantees we will always give an honest assessment of the legal merits of your claim.
What kind of injuries are covered in a car accident claim?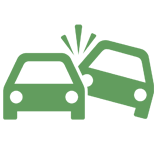 Many people have had a fender bender. A car accident, while it damages your car does not change your life too drastically. There are times though when a car accident can be incredibly serious. Car accident statistics in Australia show that there were 39,404 people admitted to hospital with road crash injuries. Physical, psychological, and financial challenges happen all too often following these kinds of accidents.
The following are more common injuries as a result of a serious car accident:
This is not a complete list, and there are many other injuries or variations of injuries that may be covered in a car accident compensation claim.
It is best to seek expert legal advice to gain a clear understanding of your rights to compensation.
It doesn't cost you anything to know where you stand
How often do serious car accidents happen?
Unfortunately, serious car accidents happen every day. Even if you are a safe and experienced driver, sharing the road with other people puts you at risk.
While there have been a lot of improvements to our roads, vehicle safety, and driver education programs, serious accidents still happen.
An impact that "writes off" your vehicle or has left you with an injury or damage that takes extensive time to recover from is covered under the law.
The statistics around car accidents are quite alarming. The most recent data indicates there have been 1127 road deaths in the last 12 months. This number is lower than previous years, however, it shows that despite attempts to make our roads safer, accidents still happen.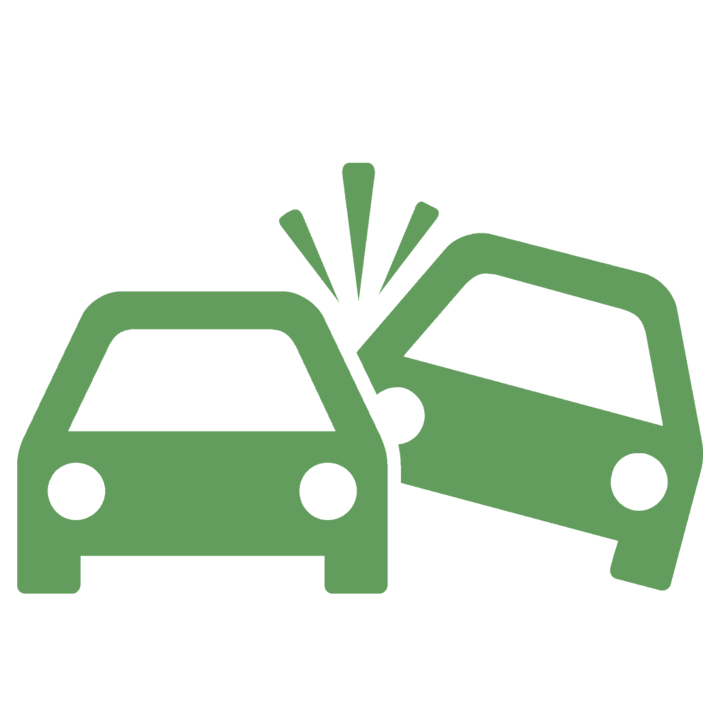 For accidents that do not result in death, there are still a large number of people who require hospitalisation for their injuries. Roughly 40,000 people have needed medical treatment after being in a car accident.
This of course is just a snapshot of the data. For a more in-depth look at the statistics for car accidents, we recommend reading this report.
The after-effects of a serious car accident can be very confronting. It is not uncommon for victims to suffer from additional psychological and financial strain. When your life changes in the blink of an eye, it is difficult to adjust.
Lyons Compensation Lawyers knows all too well the impact an injury can have. Our goal is to fight on your behalf to help you get your life back to where it was prior to your accident.
It doesn't cost you anything to know where you stand
How much compensation will I get with my car accident claim?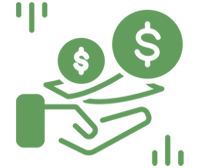 Many different factors need to be considered when it comes to deciding how much your claim is worth.
Compensation is not there to make you rich. The goal is to replace what you have lost, and cover what you may lose.
The following list shows the main items that are calculated to help you recover:
You may be eligible for some or all of these amounts. It is best to seek legal advice from Lyons Compensation Lawyers to better understand what your claim is worth.
There are two categories that lump sum compensation falls into. General damages and special damages.
General damages compensate you for pain and suffering and are calculated on a sliding scale. The amount you may be awarded depends on the severity of your injury. Payments can range from $10,000 for mildly serious injuries to roughly $150,000 if you suffer a serious debilitating injury.
Special damages, cover your medical and rehabilitation costs. Depending on your situation there may need to be repayments made to places such as Medicare, Workcover, Comcare, or private health funds. The calculation for special damages is based solely on the money that has been paid to treat your injury.
When In Doubt - Find Out Your Rights - Obligation and Cost FREE
Recovering from a serious car accident can be very stressful without the added complications of fighting for compensation. Lyons Compensation Lawyers is well-positioned in Brisbane and surrounding areas to help you get the most from your car accident claim.
It doesn't cost you anything to know where you stand